GIGCO creates more working opportunities for musicians. Venue Support Program assists venues to expand their musical offerings helping to increase revenue generation.

ATMO is a music venue offering alternative experiences of music and art. Due to the current economic climate, they now face permanent closure resulting in the disappearance of a rare place of exchange for the local public.

Founded by Sébastien Louis in 2011 in a makeshift venue in downtown Vientiane, ATMO offers musical performances of all aesthetics from Issan Molam to Basque brass band and Ukrainian poetry to Laotian reggae.
Over the years, they hosted some of the region's most exciting acts and acclaimed international names such as Dale Barlow, Ron Cole, Lance Harrisson, and Ingrid Witzany.
We are proud to support ATMO, understanding that emerging musicians need to gain performance experience, and they provide this opportunity.
We are holding a two-day music event to help raise funds. There's an eclectic line-up of local and international artists with food and drinks available all day. Come and join the fun!
SATURDAY
17 SEPTEMBER
2 PM-7 PM
1ST FLOOR
FREE


SATURDAY
17 SEPTEMBER
7PM-LATE
UPSTAIRS
100,000 KIP


DE / 90s, 00s & Latin Vibes
SUNDAY
18 SEPTEMBER
2 PM-6 PM
Independent music scene in Laos
Immediate funds for the survival of ATMO are needed for the operations and overheads such as staff hiring and training, marketing, artist's fees, repair, and purchasing of sound equipment.


The remaining funds can support new event initiatives such as:
Interactive performances with artist storytelling giving fans unique insight into the creative processes behind music creation.


Organize streaming master classes with international music professionals to educate local artists on career development.



Purchase equipment so the services offered can be expanded to include rental of the concert space for live sound recordings and rehearsal sessions.

Secure a house band around whom regular music events can be established.


Open mic nights offer opportunities for emerging talents.
Attend the event and bring friends along


Donate raffle prizes


For sponsor package options contact

[email protected]




Scan one of the below QR codes to donate through
Local currency or Crypto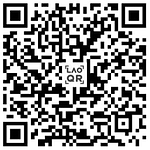 Download the sponsor package document